Primary school Brinje has great facilities to enrich the curriculum as well as extra – curricular activities yet in the recent years striving for more space to make it possible for pupils to develop all their potential in peaceful and spacious environment.
The school secretariat, accounting office, two assistant headteachers, Mrs principal herself and more than 100 dedicated, enthusiastic and loyal teachers and support staff make sure the pupils and numerous guests feel at home at our school.
All classrooms are well equipped with a PC, internet access and a projector, numerous tablet PCs are available for pupils to use for school projects at Computer Science or any other subject. School library offers thousands of books and place to read as well as takes care of the school textbook fund; special classrooms for Science, Craft, Art, Music and language learning allow teachers to use modern approaches when teaching upper grades (class 6 to 9) while grades 1 to 5 stay in their home classrooms mostly. One teacher teaches the majority of subjects in the first period. A big playground and sports hall are ideal places for sport activities, matches and trainings also in the afternoon and in co-operation with many clubs in the municipality Grosuplje; modern kitchen takes care of meals and snacks and a number of special pedagogues offer help to special needs learners since our school is unique also by the fact that we have been sharing place and learning experience with students who need a special education programme for more than 50 years.
Most of our pupils are engaged in numerous projects at our school: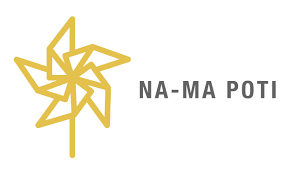 Student exchange program with French school College Ennemond Richard
NA-MA poti – a programme coordinated by National Education Institute Slovenia
M@kers. Inc – with 5 other European schools trying to promote entrepreneurship and digital competence
B.L.O.S.S.O.M (Both Listen To Our Souls and Sharpen Our Minds) – another international project in partnership with 6 other countries based on Gardner's Multiple Intelligences Theory
and many extra curricular activities:
school newspapers Cajtn'g and Čukec in journalism club
school choir – including teachers singing!
Eco school
Slovene, English and German reading badge contest
Folklore dance
FLL – First Lego League
Drama club
Chess club
Playing table tennis, volleyball, T- ball
School orchestra
School band!
Modelling
Geography, Chemistry, Biology, Maths, IT, Science, Physics and History clubs
Touch – typing course
Gardening
Arts and crafts education
Bike club
Puppet club
Learning Spanish and German
and many more …
And some regular annual activities:
nature days – when pupils explore the environment, nature and phenomena through research and project work
technology days – dedicated to experimenting
sports days – full of games, competing, swimming, hiking, …
Primary school Brinje pays special attention to:
learning in small groups (languages, Computer, Sport, Science), developing supportive classroom atmosphere, using technology but also socialising
the ideas of the school parliament consisting of elected classroom representatives who can work with the leadership team and suggest ideas on how to improve school life and work in a democratic way
different activities which take place throughout the year;
in December the fundraising Christmas Bazaar is organised with numerous stalls selling toys, crafts and festive treats – though organised by the school the project requires significant input from parents and it is an important social event for Grosuplje. The money raised goes to pupils and the school fund.
School management and all the teachers find it very important to promote sport, physical activities, friendship, cooperation and co-existence of Primary school Brinje pupils with special needs learners – thus such events as well as regular physical activity breaks and end of school year performance are excellent opportunities to show that.
Primary school Brinje wants to develop and grow! There are yearly competitions in a wide range of areas, there is a carefully prepared strategy for gifted and talented pupils;
there is classroom differentiation
flexible schedules of subjects
regular contacts with parents at parents' evenings and whenever the need
quality evaluation and school self – evaluation – are all tools well suited to achieve the goals stated in the vision of our school:
"Primary School Brinje is a place where every pupil can get KNOWLEDGE, where CREATIVITY is promoted for everyone, where a pupil can be CURIOUS and ENTHUSIASTIC, where pupils' RESPONSIBILITY grows to INDEPENDENCE.  It is a place where we all behave ENVIRONMENTALLY FRIENDLY and respect NATURE".